PLEASE CONTACT US REGARDING AVAILABILITY
As much as we try to keep the website as up to date as possible, there will be discrepancies at times. Please reach to one of our stores via telephone or our contact page to confirm stock availability.
We are busy adding new styles everyday. If you do not see what your looking for please give us a call or email and we will personally help you find what you need.
Purchases cannot be made online at this time.
About Corso
Family Owned for Over 35 Years
Our love of footwear, business, and Toronto's East end inspired us to open Corso Shoes in 1985, bringing Italy's incredible style and craftsmanship to the Beaches and Danforth communities. Over the years Corso has evolved to provide a wide selection of fashion and lifestyle footwear for ladies, men, and children. Corso Shoes, for wherever your road takes you.
Quality Craftsmanship
We buy for quality craftsmanship first, style second, and finally for trends. Every pair of shoes has been specially curated by Corso to bring you the best shoes for every occasion or excursion. We will never compromise our belief for quality crafted shoes.
Service Done Right
We take pride in being traditional, local, and knowing of our community. Our team is trained in how shoes are made, materials used, warmth and waterproof ratings, and proper fitting. We are ready to recommend the right style to suit all your footwear needs. We strive to always provide genuine caring service to everyone who sets foot in our stores, because our customers matter to us, and we know service matters to our customers. 
We Fit Children's Shoes
We are one of the few shoe stores left who properly fit children's shoes. Our team will help you select the best shoes for each phase of your child's development, because we know how important a correct fit is for the well-being of your children, and we know how important your children are to you.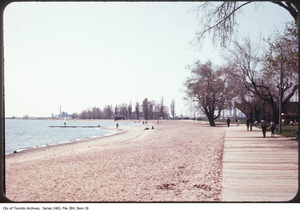 Location
Corso Shoes Beaches
1942 Queen St. East
Toronto, Canada
416-693-1987

Monday 10-6
Tuesday 10-6
Wednesday 10-6
Thursday 10-7
Friday 10-7
Saturday 10-6
Sunday 12-6
Location
Corso Shoes Danforth
446 Danforth Ave.
Toronto, Canada
416-461-5199
Monday 10-7
Tuesday 10-7
Wednesday 10-7
Thursday 10-7
Friday 10-7
Saturday 10-6
Sunday 12-6